SOME OTHER INTERESTING NOTES:
MISCELLANEOUS STUFF:
Check this page out for some interesting stuff. It will be under construction, so come back every once in a while to see what has been posted!
The Hodaka was another Japanese Motorcycle:
All Hodaka's were 2 strokes and smaller capacity bikes. There were a few 250's, but that was the largest made. First imported in 1964 and sales ending in 1978, Hodaka was never a high volume seller. In the end, Hodaka was unable to compete with the larger manufacturers.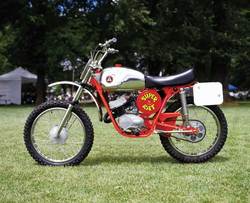 Japanese motorcycles make great foundations for Cafe Racers:
Below was the one and only NKCMA motorcycle show and event. It was called "Bikes, Bands, and BBQ." Hundreds of people and over one hundred bikes. This event dates back to 2005.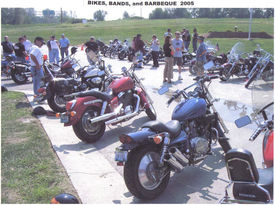 Below is John's CB750 Cafe Recer. What a beauty! For another view go to: www.markbayersvintagehonda.9f.com then click on the last page titled the "cafe racer" page. The other view is about five pictures down on that page. For some great Cafe Racer and Bobber pictures, go to www.vcme.9f.com and click on the Cafe/Bobber page (the last page) and see some great customs.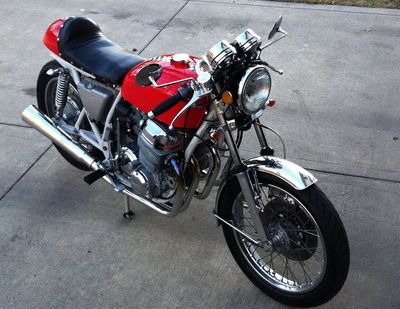 Below is a picture of me on my first bike, a 1962 Honda Cub. I think the picture is from 1965. I had several friends who also had Honda 50's and another guy who had a 90cc CA200, we thought of his bike as a superbike! Shortly thereafter I purchased a CB160, then a 305 Scrambler, then a CL450 and on and on!